We are a professional team of Translators and Interpreters devoted to providing accurate, high-quality Translation work in English and Spanish. Our vision is to contribute linguistic solutions to ease communication for the Hispanic Community in the US, for businesses relating to Spanish-speaking clients and employees, and for companies and individuals doing business in the Latin America region.
For over 20 years individuals, researchers, schools, businesses, churches, NGOs, medical and legal practices have trusted us with a wide variety of documents. We have translated web content, press releases, medical forms and notes, research documents submitted to CROs, advertising literature, training material and so much more.
We take customer service to heart. Our business is to be the linguist you can trust, always ready to assist you. We will meet tight deadlines, maintain confidentiality, and deliver outstanding quality work to help you attain your goals
And our mission is to facilitate clear, accurate, and effortless communication between English and Spanish speakers providing the right solution for each communication scenario.
To bring people and cultures closer in a World that celebrates our differences and finds comfort in our shared humanity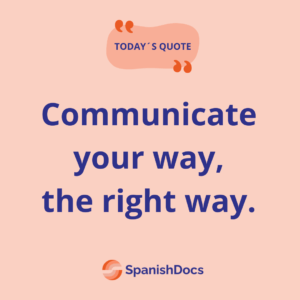 Complete form to request a quote!