Communicate your way, the right way.
Your message is clear. You crafted it carefully. You have chosen the words to describe your company's advantage. You kept tweaking that idea so it would sound just perfect. Or you even hired a content writer to find the most attractive narrative for your company, products, and services.

Now is the time to translate your message into Spanish, to find a new audience and new clients. This is how we approach a translation.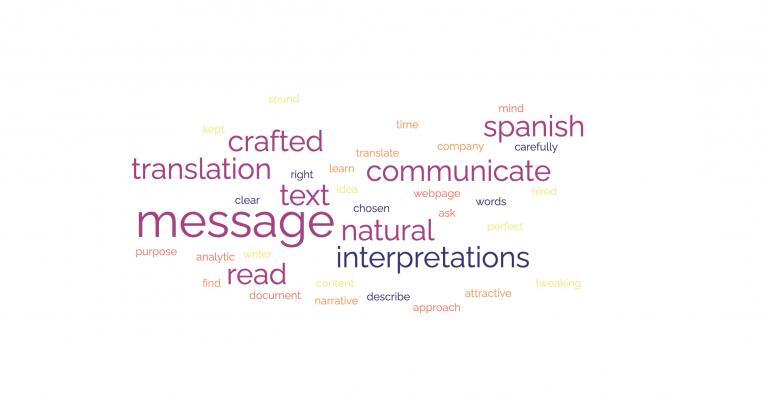 When we receive a text, webpage, or document for translation, we read it with an analytic mind. We ask ourselves what the text's purpose is, who will read it, and where it will be published.

In this hyperconnected society, everyone is at the mercy of countless daily messages. So as professional translators, we want your message to stand out. We strive to give your translated words a natural flow while maintaining the intention and precision of the message.